Intermark Financial Solutions is the pioneer of professional financial services in Pakistan. With an extensive experience spanning 25 years, we guarantee provision of effective and efficient financial solutions. We initiated as financial advisers providing our clientele guidance, financial arrangements and viable financial solutions in making long-term decisions. Intermark Financial Solutions comprises of a competent team with diverse backgrounds. Our proactive, results-oriented leaders work with our clients to offer quality operational and strategic financial management.
We partner with our clients to provide tailor-made financial and technical solutions that meet their needs. We are not afraid to continually challenge conventional understanding and actively encourage change in order to pursue growth. At Intermark Financial Solutions, we provide a range of financial services aimed at making your brand's journey to success smooth and hassle-free. From short-span loans to Islamic banking products, Intermark Financial Solutions is here to help you thrive as a business in today's ever increasingly complex business environment
We are committed to putting our clients at the heart of our business, developing and maintaining long-standing relationships based on trust.
As an expert team, we provide solutions for all your business complexities with optimal mix of commercial products to smoothen the business.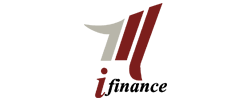 42-Y, Dr. Mahmood Hussain Road, Block-6, PECHS Karachi – Pakistan
Phone: 021-34300121-0300-0343-969